Enagic Distributor Registration & Payment with Smartphone
How to Use
The following images demonstrate installation of DRPS (Distributor Registration & Payment with Smartphone) and the flow of product purchase and distributor registration.
* Please note images vary slightly depending on the model of smartphone being used.

Go to http://drps.enagic.com to access application download screen.
"*** To access the application download page (http://drps.enagic.com), please use the internet browser software of your smartphone.

Example:
- iPhone = Safari
- Android = Chrome or Firefox
*** Target version: Android: 4 or above / iOS: Version 8

*** Unsupported mobile models: Windows Phone and Blackberry
Procedure 1[iPhone]: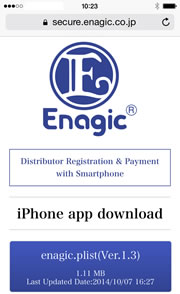 iPhone users:
At the download page, please tap on the solid blue banner [enagic.plist] located below the Enagic logo. Once tapped, installation begins.

Android users please review Procedure instruction on the right.
Procedure 1[Andriod]: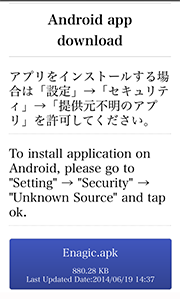 Andriod users:
At the download page, please scroll down for 'Android app download' area. Tap on the solid blue banner [Enagic.apk] to start installation. Ensure Andriod security setting is set as specified on the image on the left.
Procedure 1-2: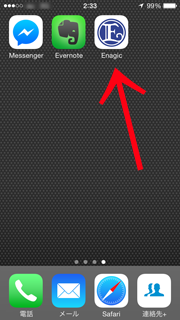 Once application is installed, Enagic logo will appear on the mobile phone screen. Please tap on the icon to start the application.

The section contains workflow information on product purchase to distributor registration.